Tank driving and shooting
Description
One of the more popular activities at Ox Ranch is machine gun shooting . We have partnered with Drivetanks.com and are now offering guests a chance to shoot machine guns, mini guns, flamethrowers, mortars, artillery, and real WWII tanks!
Drive a Sherman Tank while shooting it's machine guns and main cannon. Tank driving
Blow up a pyramid of watermelons, a car, and much more!
We would love to hear your crazy idea and make it a reality!
TANKS & TRACKS
DRIVES- ONE PERSON FROM YOUR GROUP WILL BE THE DRIVER AND/OR SHOOTER, WITH THE OTHER PARTICIPANTS RIDING ON THE TANKS OR OBSERVING THE SHOOTING.
RIDES- 50% OFF THE DRIVE PRICE. UP TO SIX PEOPLE RIDE A TANK DRIVEN BY ONE OF OUR CADRE.
SHERMAN TANK
$1,850.00 – Drive the tank
$950.00 – Ride the tank, driven by a Cadre
$2,800.00 – Drive & Shoot the tanks 76mm main gun (1 round)
STUG III AUSF. D
TBD – Drive the tank
TBD – Ride the tank, driven by a Cadre
TBD – Drive & Shoot the tanks 75mm main gun (1 round)
M41 WALKER BULLDOG
$1,450.00 – Drive the tank
$725.00 – Ride the tank, driven by a Cadre
GERMAN LEOPARD 1A5 TANK
$1199.00 – Drive the tank course
$599.00 – Ride the tank, driven by a Cadre
SCORPION TANK  FV101
$850.00 – Drive the tank course
$425.00 – Ride the tank, driven by a Cadre
$1,950.00 – Drive & Shoot the tanks main gun (1 round)
RUSSIAN T-34 TANK
$3,500.00 – Drive & Shoot the tanks main gun (1 round)
CHIEFTAIN MK6 TANK
$1,199.00 – Single Car Crush with Chieftain MK6 Tank
THE ABBOT FV433
$650.00 – Drive the tank course
$325.00 – Ride the tank, driven by a Cadre
RUSSIAN BMP
$750.00 – Drive the tank course
RUSSIAN T-72 MBT
TBD – Drive the tank course
GERMAN HALF-TRACK
$650.00 – Drive modified tank course
KETTENKRAD TRACKED CYCLE
$599.00 – Drive the tank course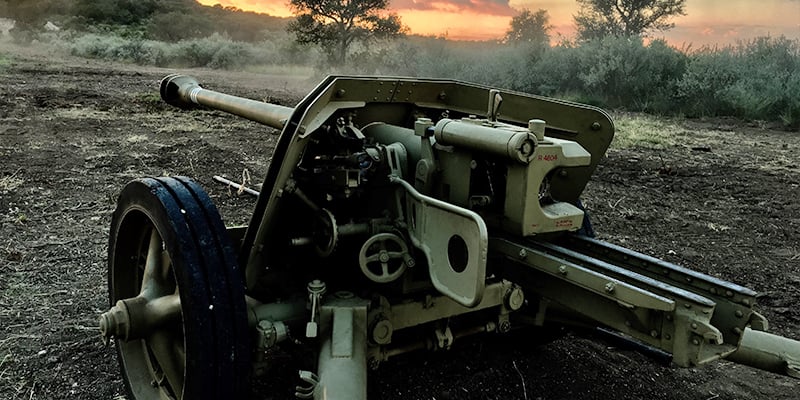 BIG GUNS
SOVIET D20
$1950.00 – Set up and Shoot (1 round)
GERMAN PAK-40
$1,199.00 – Set up and Shoot (1 round)
$950.00 – Each additional round
U.S. 105MM HOWITZER  (WWII)
$650.00 – Set up and Shoot (1 round)
$550.00 – Each additional round
GERMAN PAK-113
$299.00 – Set up and Shoot (1 round)
$199.00 – Each additional round
U.S. 60MM MORTAR
$299.00 – Set up and Shoot (3 rounds)
$35.00 – Each additional round
U.S. 81MM MORTAR
$399.00 – Set up and Shoot (3 rounds)
$35.00 – Each additional round
BRITISH 2 INCH 50MM DIRECT FIRE MORTAR
$250.00 – Set up and Shoot (3 rounds)
$25.00 – Each additional round